The Jetpack comments module is part of the Jetpack plugin by Automattic. It can enhance the usability of the native WordPress comment form. The most significant benefit is that it allows users to use their WordPress.com or social media accounts to comment. It also allows users to subscribe to a comments feed and to any new posts you publish on your site. Unfortunately, it also comes with downsides. In this post, I talk about the pros and cons of using the Jetpack discussion module, and how to enable it on your WordPress blog posts. I finish off with some final thoughts.
The pros and cons of using Jetpack comments for WordPress
Pros
Makes it easier for people to comment. People can sign-in via their profiles on Google, Facebook, Twitter or WordPress.com and if they are already signed in the comment box is ready and waiting for them.
It could increase engagement. Commenters can subscribe to a comment feed via a button and receive emails whenever people comment.
Jetpack has a free tier. The basic plan is free, but you will have to pay £3 per month to get spam filtering.
Will not negatively affect SEO. Comments remain on your site, not on an external server as is the case for Facebook or Disqus comments.
Cons
Method of moderation does not change. You must log into WordPress to approve a comment.
You must have a wordpress.com account to use it. During activation, you must connect your site to a wordpress.com account for it to work.
Negatively affects page load time. Unfortunately, your site will take a substantial performance hit when you enable Jetpack comments.
Here is the Pingdom result before Jetpack comments are enabled: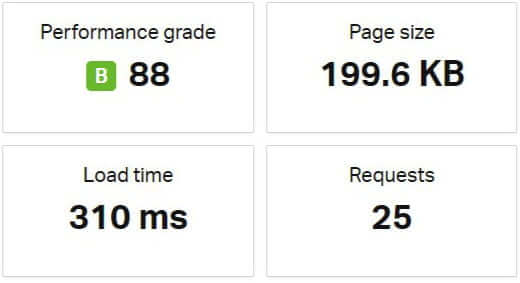 Here is the Pingdom result for the same page after Jetpack comments are enabled: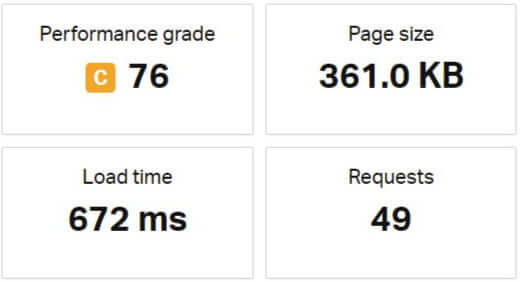 Pingdom result with JetpackThe figures speak from themselves, but as you can see page load time has more than doubled, the page size has increased considerably and the number of requests has nearly doubled too!
How to Install Jetpack Comments for WordPress
Goto 'Plugins'->'Add New' and search for 'Jetpack'.

Click 'Install' then 'Activate'.
After activation, Jetpack will take you through connecting your website with your WordPress.com account. Click the green button and then sign in or create an account at WordPress.com.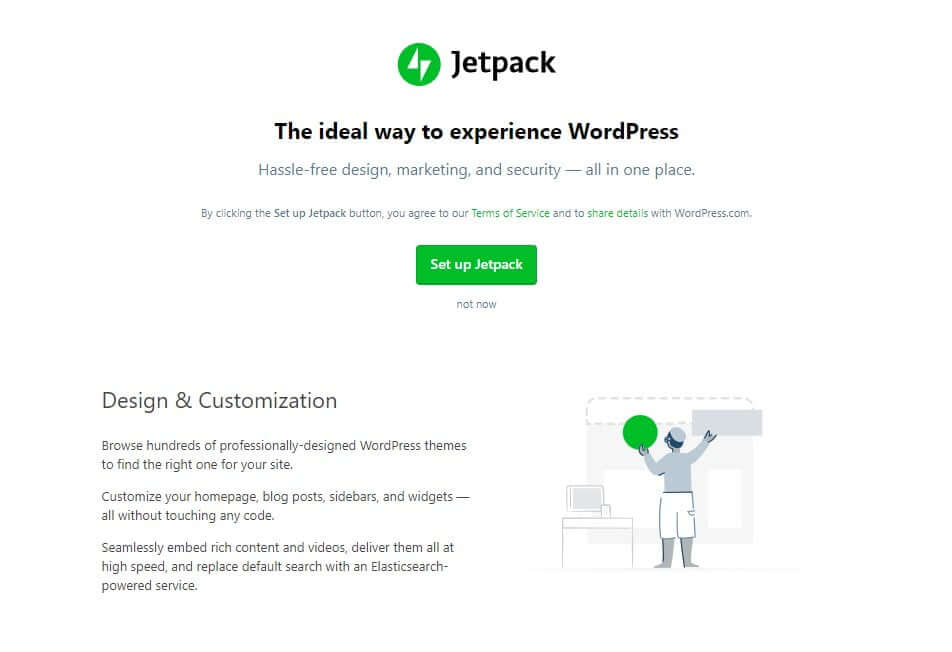 When you have logged in to WordPress.com, click the green 'Approve' button to connect your WordPress.com account with your website.
You can then select a paid plan, or click 'Start With Free'. To get Akismet spam protection, you need to go for the personal plan as a minimum for £33 per year.
Jetpack will then redirect you back to your site, and the Jetpack Dashboard will be displayed.
The next step is to modify the discussion settings.
Click 'Settings' on the top right of the screen, then the 'Discussion' tab, then click 'Let readers use WordPress.com, Twitter … ' to comment.
Further down the screen, you can also set options to allow users to subscribe to your posts and comments.

That's it! You should now see a slightly different comment box at the bottom of posts.
If users are already logged in, then all they need to do is enter a comment.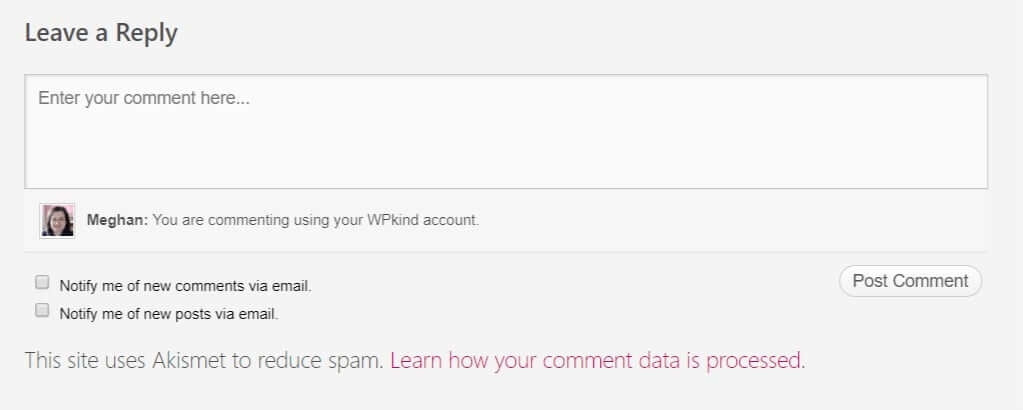 If they are not logged in, they have the option to log in with a social media account or comment as a guest.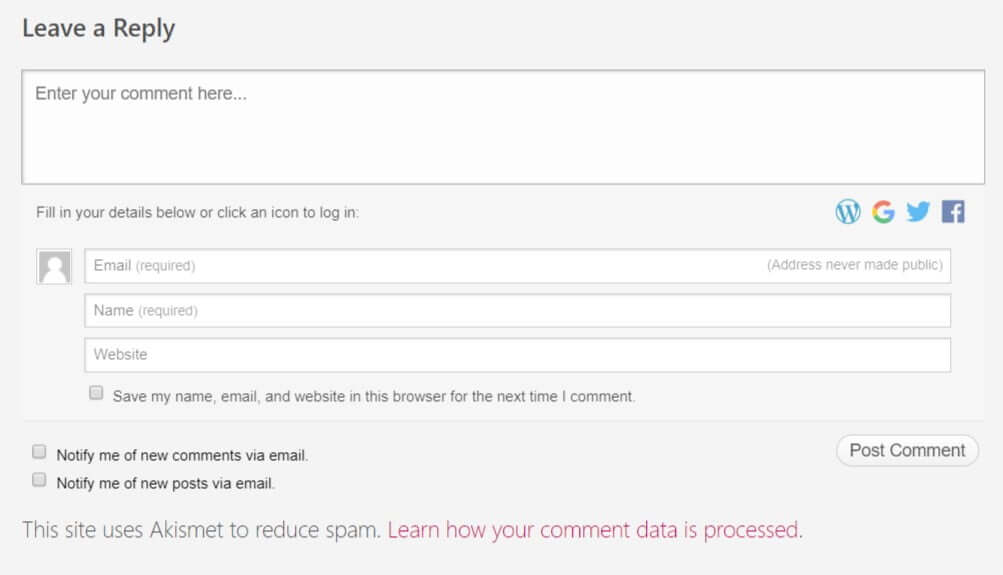 Final Thoughts
The Jetpack plugin comments module provides several advantages for increased reader engagement due to the social media account integration and subscription options and I am very tempted to use it on this site. However this plugin had a tremendous negative impact on the Pingdom score, so I can't bring myself to use it, which is a shame. I would like to see WordPress do something to make it more efficient.