In this short post today, I am going to take you through two methods that I use to check the spelling and grammar of my blog posts. While I don't strive for perfection in my writing, far from it, I like to make sure the spelling is correct and my grammar is fairly decent. I don't think perfect grammar is actually necessary for blog-style writing. I prefer the conversational approach.
If you write your posts in an app like Microsoft Word, then you have the app's spell checker to use, but what if you choose to write your posts directly in the editor?
Tip #1 Use your browser's spell checker
Do you have your browser's spell checker turned on?
In Google Chrome you can turn it on in the settings under Advanced->Languages.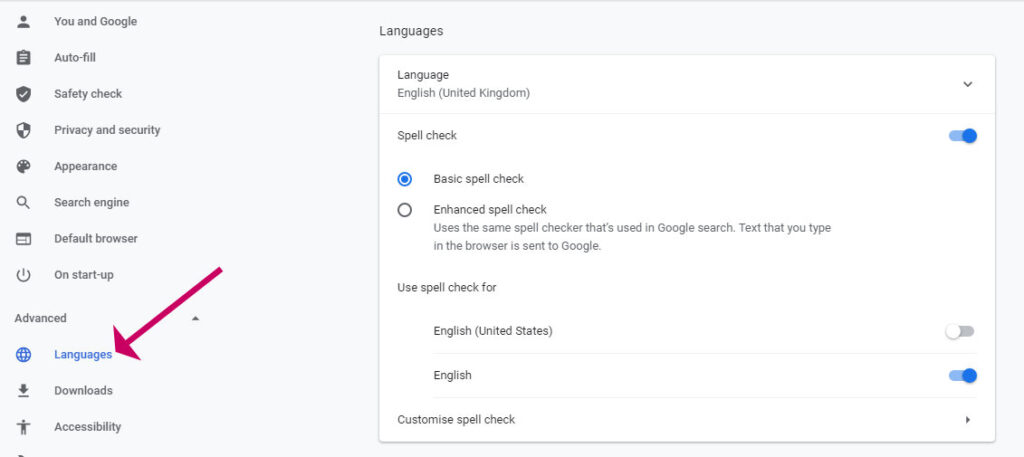 If you want to keep what you type private from Google, toggle on the Basic spell check option, instead of Enhanced spell check. I find the basic spell check perfectly adequate.
In Firefox you can switch on spell checking inside the options screen by scrolling down to the Language section.
In the Microsoft Edge browser, you can find the spell check option again under Languages in the settings.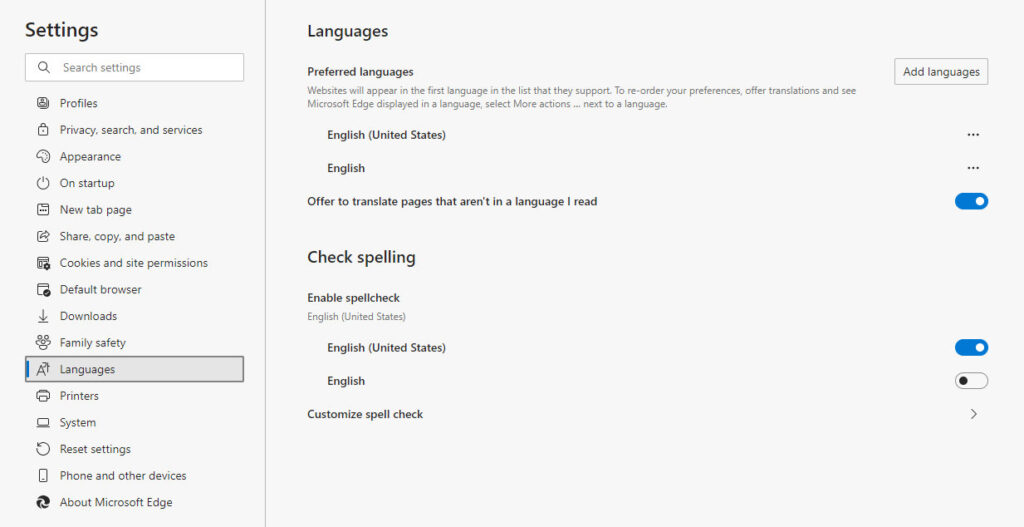 Tip #2 Use a free app
Use the free Grammarly app. Grammarly has a free browser extension that will check everything you type into the internet for correct spelling and grammar. It works fairly well in the WordPress block editor, though not as good as it used to work in the old classic editor.
If you put your cursor anywhere inside a block, it will check all the text inside for mistakes, and underline any problems. If everything is good it will add a green dot on the bottom left of the block.

If there is anything wrong with the text it will show a red dot instead and make some suggestions to fix the problem, or yellow if it has further suggestions only available in the premium version. I actually learned quite a lot about correct grammar by having the premium version for a while, and I don't make nearly so many errors as I used to.
Wrapping up
Good spelling and grammar can make the world of difference. I'm not a perfectionist when it comes to grammar, but if I come across a post that has too many mistakes I do find it a turn-off I'm afraid! fortunately it is pretty easy to fix using these two tools.
What do you use to check your post for spelling and grammar errors? Let me know in the comments below.