Did you know you could schedule a WordPress blog post ahead of time?
Scheduling has been a liberator for me because it means I can blog and blog and blog …. until it's time for a much-needed break. Then I can spread out my posts over time, while I put my feet up or do something else altogether.
Knowing I have a post scheduled for publication makes me feel super organised, however otherwise disorganised my life might be!
Besides the freedom aspect of scheduling posts, what are the other advantages?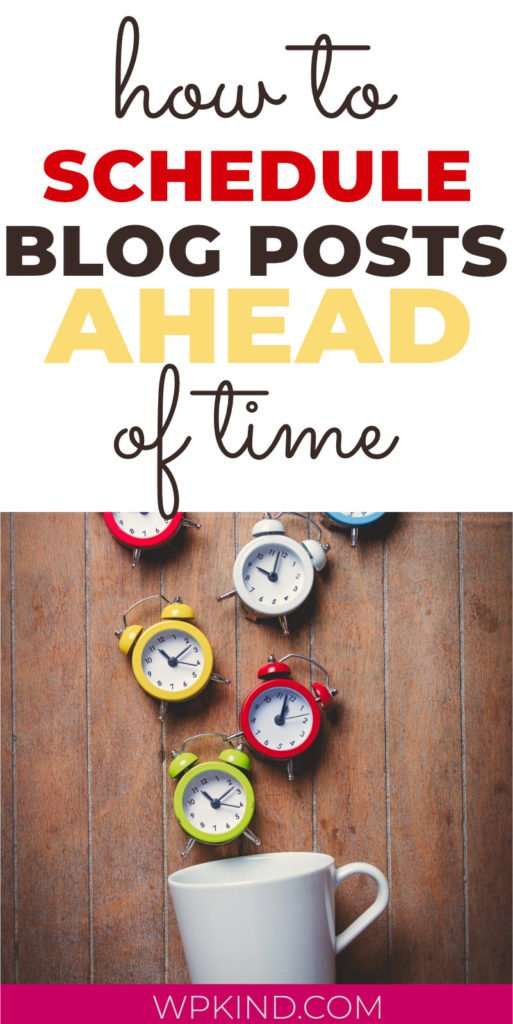 Why schedule blog posts?
If you know you are going to take a holiday or a break from your blog, you can schedule posts to publish when you are away from the computer.
Scheduling allows you to batch your work into a shorter time. I like to write all my blog posts at the beginning of the week and then spread them across the following one.
Even if you don't need to post days ahead of time, even just a few hours ahead can be helpful.
Maybe the best time to catch your readers is late at night after your bedtime, or before you get up?
Ensure you have your timezone set up correctly
Before I show you how to schedule blog posts, let's make sure your timezone is set up correctly in WordPress.
Your blog posts won't be published at the correct time for your locale unless you have set your timezone set up correctly.
Here's how to check the timezone on your WordPress blog:
Go to Settings->General
Scroll down to until you see Timezone
Select the correct Timezone according to where you are (not where your site visitors are from)
Setting the timezone is one of the crucial things that I advise you do when you first start your blog. There are lots more things to do too.
Read it here: 24 Essential Settings After Installing WordPress.
How to schedule a WordPress blog post
If your blog post is ready to go, but you need it published automatically for a date in the future, here is how to do that:
Head over to the Document Block settings on the right.
Click the link to the right of Publish which will say Immediately or a date.
Select the date and time that you need the post to be published
Click the blue Schedule button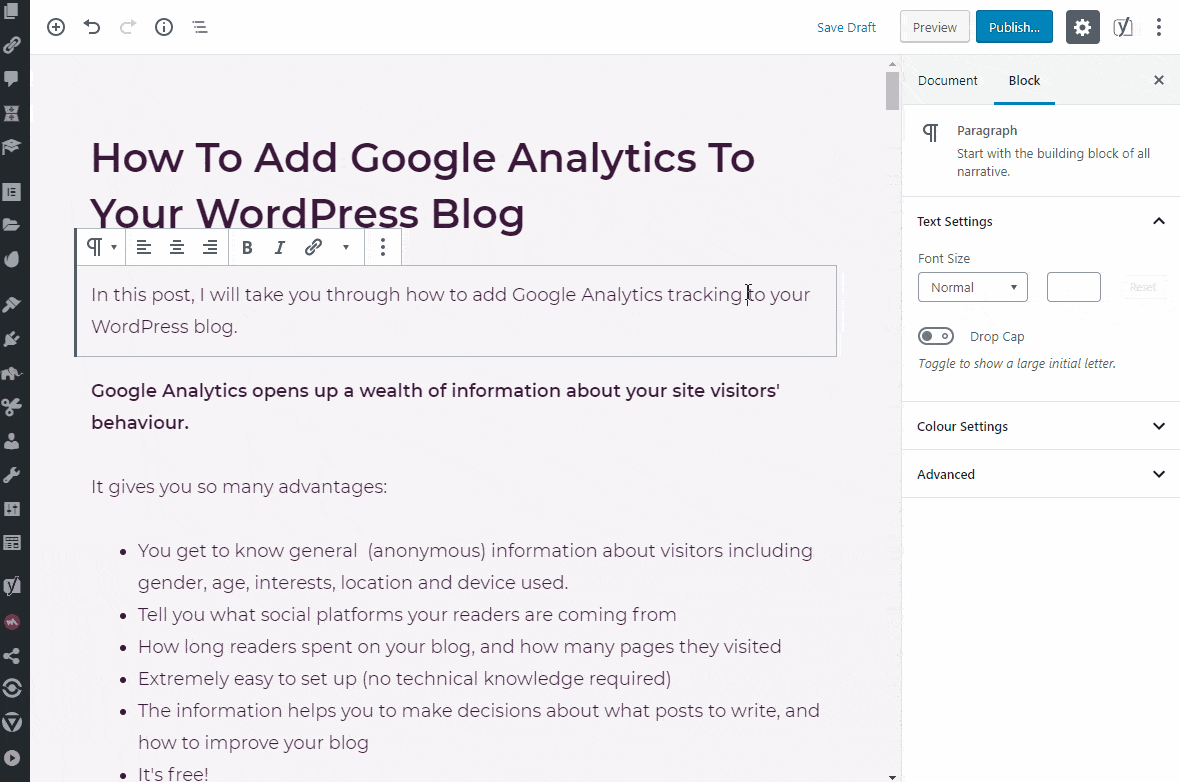 That's it! Your post should now publish on your chosen date and time.
If you're scheduling a lot of posts, it can get a bit confusing what post is due for scheduling and when. That's why I like to use a plugin to help.
Introducing the Editorial Calendar plugin
I like to have the Editorial Calendar plugin on hand to help me organise my schedule.
The Editorial Calendar plugin is great because it allows you to see at a glance what posts are coming up for publication, plus you can easily re-schedule posts by dragging them to a new date.
Here's how to do that:
Install and activate the Editorial Calendar plugin
Go to Posts->Calendar
You will see all the scheduled posts in a calendar view
Mouse over a blog post to reveal quick links for editing and viewing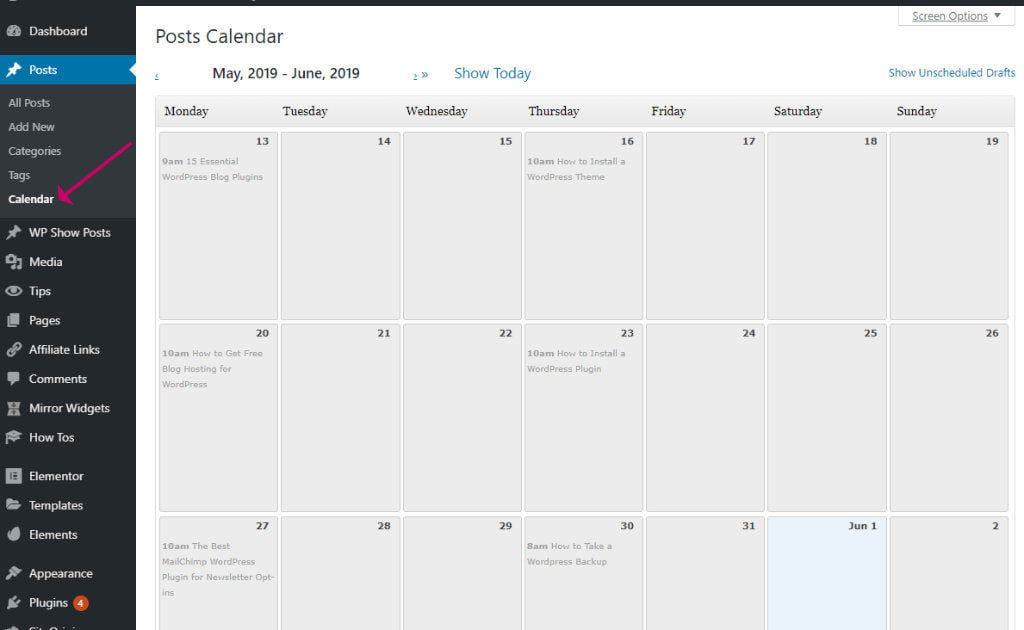 Posts that are not yet published can be dragged around the calendar.
You can schedule posts currently in Draft mode by dragging them into the calendar.
Click Show Unscheduled Drafts
Drag a post to a date in the calendar
To publish a post, hover your mouse over the post and click Quick Edit and select Publish from the drop-down.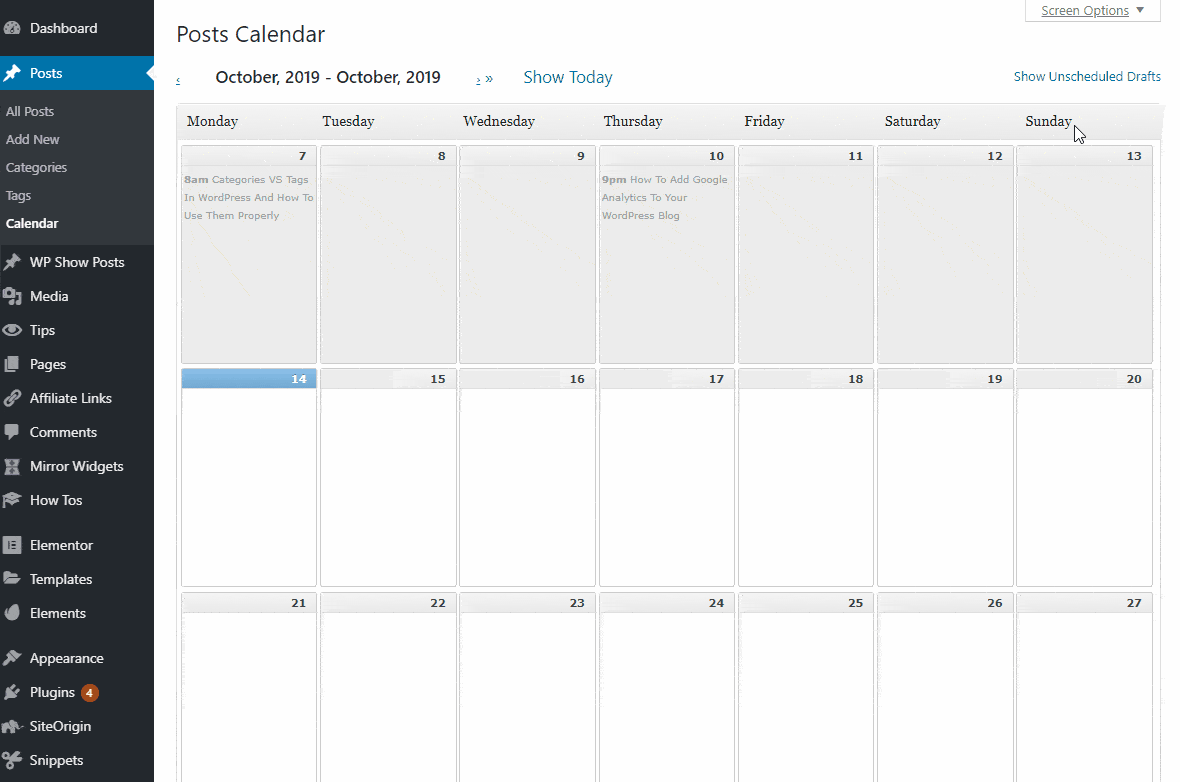 You can unschedule a post by dragging it back to the Unscheduled panel.
Wrapping up
In this post, we learned how to schedule a blog post in WordPress.
I also showed you how to use the Editorial Calendar Plugin to help organise your scheduled posts.
The ability to publish blog posts in advance can be very liberating. For me, it stops me getting too wrapped up in my blog and gives me time to think about other things such as planning, learning new skills, networking with other bloggers, and most importantly, spending time with my family.