WordPress 5.3 (known as 'Kirk') was officially released on November 12, 2019, and is available for download as of now!
If you haven't updated yet I recommend you do so ASAP.
[socialpug_tweet tweet="An out of date blog is an insecure blog."]
Not sure how to upgrade WordPress? Head over to my guide for updating WordPress the right way.
Read it here: How to Update WordPress the Right Way
When you first upgrade, you will be asked to confirm your admin password. You should check it is correct because WordPress will use that address to send you notifications, such as new comments requiring approval, or security update notifications.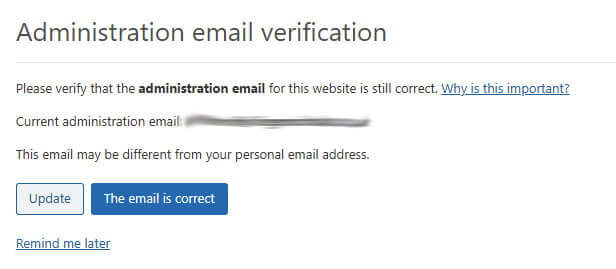 Why update to WordPress 5.3?
Let's have a look at a few reasons why …
Faster editing
Improvements to code behind the editor mean it loads more efficiently, which means faster blogging!
An improved block editor
Any improvement is always worth having in my opinion!
Your blog is more secure
An updated blog is a secure blog. Keep hackers at bay with the latest version of WordPress at all times.
New and improved blocks in WordPress 5.3
There are some new and improved blocks in WordPress 5.3.
Here is a rundown of the most interesting:
New Block – Groups
You can now group blocks together and change the background colour of the whole group. You can also add a CSS class to the group for more precise styling.
How to create a group
To make existing blocks into a group. Highlight them all and then click the top left icon and choose Group.

You can create a new empty block by choosing Group when you start a new block. Click the plus icon in the middle to add blocks to the group.

How to ungroup a block
Position your mouse to just beyond the left of the group and then click. From the group options menu click Ungroup.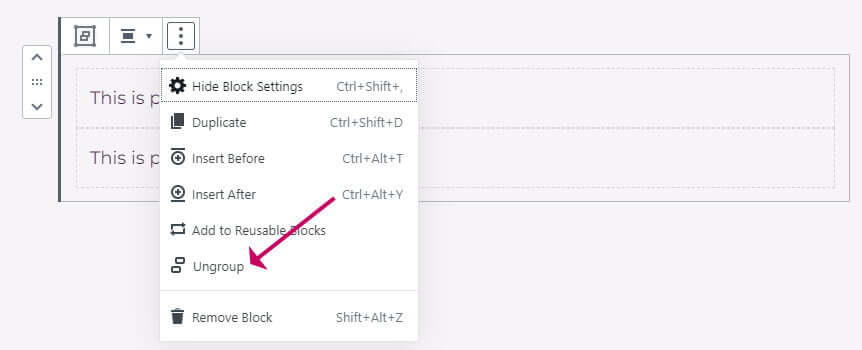 How are WordPress groups useful?
The group block settings are limited as yet, I would like to see more options in future.
The ability to set the background colour of a group can be used to highlight important sections of your blog post.
When I add a headsup section like this I always want to change the colour to make it stand out.
Now I can highlight multiple paragraphs, yippee!
Column blocks
As Gutenberg develops, columns blocks will become more and more useful to us as bloggers.
Hopefully, at some point, we will be able to create our own page layout using only the block editor. For now, page builders are the best tool for designing a home page layout.
In WordPress 5.3 you can now change the width of columns. It's not possible to simply drag the column, you have to pop across to the block settings to do it.
To change a column width, click on it then set the Percentage Width in the block settings.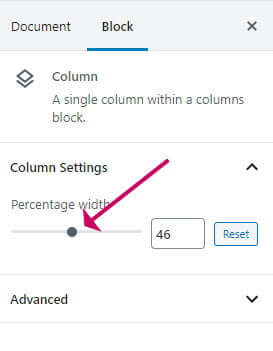 When you select a new column block, WordPress 5.3 gives you the option to select a layout. You can also align columns vertically to the top, middle or bottom.

Table block
You can now align columns left, right or centre in a table, which makes it more suitable for showing figures.
Grocery Prices
| | |
| --- | --- |
| Food | Price |
| Fish | £2.63 |
| Tomatoes | £1.25 |
| Plums | £1.69 |
| Oranges | £4.56 |
To change the alignment of columns, click on any cell in the column, then click the alignment icon.

Gallery block
Have you ever created a gallery, and then wanted to change the order of the images? Well, now you can. Individual images can now be moved left or right. Using the little left and right icons that show up when you click on an image.
Fabulous!

You can also add more images, using the buttons that appear at the bottom, and you can remove an image by selecting it and then clicking the X button.

Latest posts block
The latest posts block now allows you to add the post content or excerpt. There is no support yet for featured images, hopefully, that will come eventually.
List block
List blocks can now be indented to create sublists. You can also select a start value for the list and reverse the numbering.
Circle cropping on images
I can't quite believe this wasn't possible before, but now you can crop images to a circle. Previously this was only possible by adding some CSS.
Select Circle Mask from the image styling options and you have yourself a circle!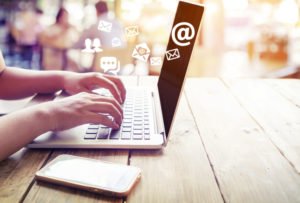 A new theme – Twenty Twenty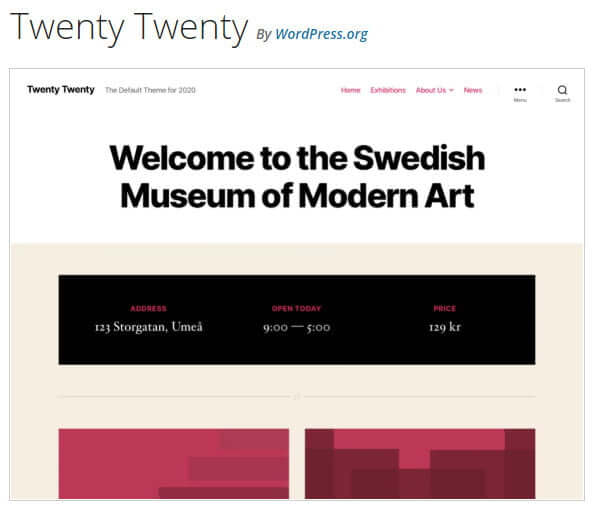 When you upgrade to WordPress 5.3 a new theme will be installed automatically. Don't worry, it won't affect your current theme, it will simply be there to select if you feel the need.
Despite being free, TwentyTwenty is actually reasonably flexible and could be a good choice for new blogs. It has a default page template with centred text for easy reading plus a cover template where you can have your blog post's featured image as a heading cover.
There is no sidebar on this theme, so not a good choice if you need somewhere to put ads.
Wrapping up
All in all, this update is quite useful for bloggers. There are some new options for the block editor which may come in handy, plus I appreciate more speed. Saving posts seems to be quicker, but it could be just me!
The Gutenberg editor is still way behind the functionality that page builders can provide. I thoroughly recommend the Elementor page builder for more sophisticated layouts.